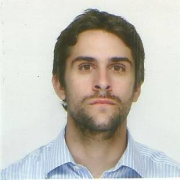 Guido Ingrassia received a law degree with specialization in tax law from the Law School of the University of Buenos Aires in 2004. He attended the Georgetown University, for different seminars in Global Competitiveness & Leadership (2008) and in Innovation & Leadership in Government (2015).

Guido specializes in Tax Law for the Public Sector, and has advised municipal and provincial governments in Argentina as Tax Law Consultant. Since 2009 he has worked as technical advisor for the Province of Tierra del Fuego (Argentina) issuing legal opinion on complex tax supervision cases and law enforcement procedures.

In this position, he also co-authored reforms of the Gross Tax Income Law, Property Tax Law and Local Transactions Tax Law.
team»»