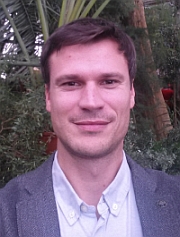 Giedrius Giparas is geologist, working as executive director at the Lithuanian Peat Producers Association.

He finished his master geology studies in 2005 at Vilnius University. After studies few years his worked in private sector as hydrogeologist, and then, about ten years as civil servant in Lithuanian Geology Survey and Ministry of Environment of Lithuanian Republic.

His main responsibilities were policy forming of the Subsurface (research and utilization) resources along with competent institutions. For Giedrius, was very interesting experience working with shale gas/oil resources development in Lithuania on the 2012.

At the present, his main work objectives is cooperation with public institutions regarding peat industry issues and public relation.


Giedrius Giparas is member of the Lithuanian Union of geologists and member of the International Peatland Society National Committee.
team»»